In a dangerous and rapidly shifting situation such as occurred in Houston, Texas, when Hurricane Harvey hit recently a cool head and steady, methodical leadership are what a city needs. And that's exactly what Houston Independent School District superintendent Richard Carranza delivered.
Carranza, who started Tucson's Mariachi Aztlán de Pueblo High School in 1992, was everywhere in the media during the crisis, speaking in Spanish and English to communicate to parents and students what was being done to evaluate needs and resources and get things back to normal as quickly as possible. Incredibly school opened on September 11, and Carranza was again there to ride to school with kids and show their families how hard he and his staff were working to make sure those students were on their way to as normal a life as possible.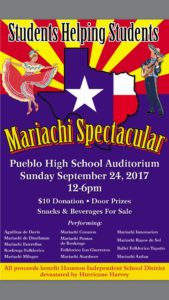 On September 24, the current students of Pueblo High's Mariachi Aztlán will show their appreciation for Carranza and solidarity with students in Houston through a benefit concert for Houston students.
Carranza's own story is a thread that runs through The Mariachi Miracle film and book project, and as he himself would say, his ability to lead in crisis comes directly from what he learned about communicating as a young mariachi student at Davis Elementary School. Neither Carranza nor his twin, Reuben, spoke English when they entered school, but both have gone on to powerful careers – Richard in education, Reuben as a culture changing leader in the beauty products industry.
Richard Carranza returned to Pueblo High School, where he graduated, as a social studies teacher, and there founded the acclaimed Mariachi Aztlán in 1992. The program was transformational at the school, proving that high expectations could yield across-the-board improvements in achievement, community involvement and community pride. The creation of that program and overcoming the obstacles to its creation are what propelled Carranza to a career in educational administration that would take him from Tucson to Las Vegas, San Francisco and now Houston, as well as advisory rolls at the White House.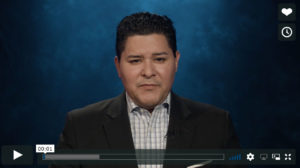 Even as the cleanup in Houston was taking place, another crisis for many Houston students was brewing as the Trump Administration announced a decision to dismantle the Deferred Action Childhood Arrivals (DACA) program of the Obama administration that allowed dreamer kids to remain in the U.S. relatively free of fear of deportation. Again, Carranza stepped up to offer his unconditional support to those students, to stand with them and express his value of who they are and what they offer to America.
This kind of calm, considered, decisive action in the face of adversity is exactly what we have come to expect from Carranza and from so many who graduated similar mariachi programs and are now in leadership roles in education, industry, government and many other sectors of the American economy. And it is not at all surprising to see current students empathizing with students in Houston and doing what they can to pitch in to make things better. Community service is a huge part of the youth mariachi movement.
As the Mariachi Miracle transitions into editing and writing phases, it is gratifying to see in action the transformational power of the youth mariachi movement.