PLEASE SUPPORT THE MARIACHI MIRACLE!
Pre-editing – Now through end of January, 2018
Final interviews and filming
Travel to key story tellers
Interview transcription
Pouring through materials to make sure key elements all there
Gathering of photos for key story tellers
Research on historic clips, photos, other media
Mapping out festivals, funding sources
Editing Phase – early February – end April 2018
Reading through all interviews
Selecting key topics
Creating a rough story line
Designing the overall flow
Creating a trailer
Using the trailer to refine and consolidate ideas
Questions for that time:
Have questions come up? Are there elements that need to be better defined?
If so, additional interviews.
Beginning official edit process.
Lay down the spoken story line.
Refine story line.
Bring in second editor. Review work so far. Revise.
Add b-roll (footage that illustrates what is being said), still imagery, music
Add graphics
Massage elements.
Questions for that time:
What are the Musical and visual copyright issues as one approaches a final product? How are they resolved? Any loose ends? Are all release forms on hand for every element?
First sneak previews with small audience of rough cut
Peer review
Final edits after public and peer input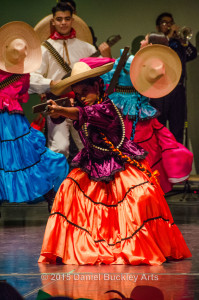 Post production – April to June, 2018
Fix all audio
Color correction
Final adjustments
Formatting for film distribution
Gearing up for festivals – May to June 2018
Entering film festivals
Hiring promotion team for film
Creating publicity materials
Double checking all legal details
Immersion Spanish
Work on book – June to September 2018
Re-reading transcripts
Outlining book
First draft of book
Editing book
Publishing and distribution
Applying to PBS for sub films (hour long sub-topic documentaries)
Film and book festivals and other promotion – September 2018 through spring 2019
Film festivals
Finding film distribution
Mariachi Festivals
Book festivals
Education outlets
Libraries
Book signings
Art house screenings
Use momentum of the film to gauge interest in, seek funding for, a follow-up series documenting impact of youth mariachis and folklórico dance programs around US and Mexico.
PLEASE SUPPORT THE MARIACHI MIRACLE!